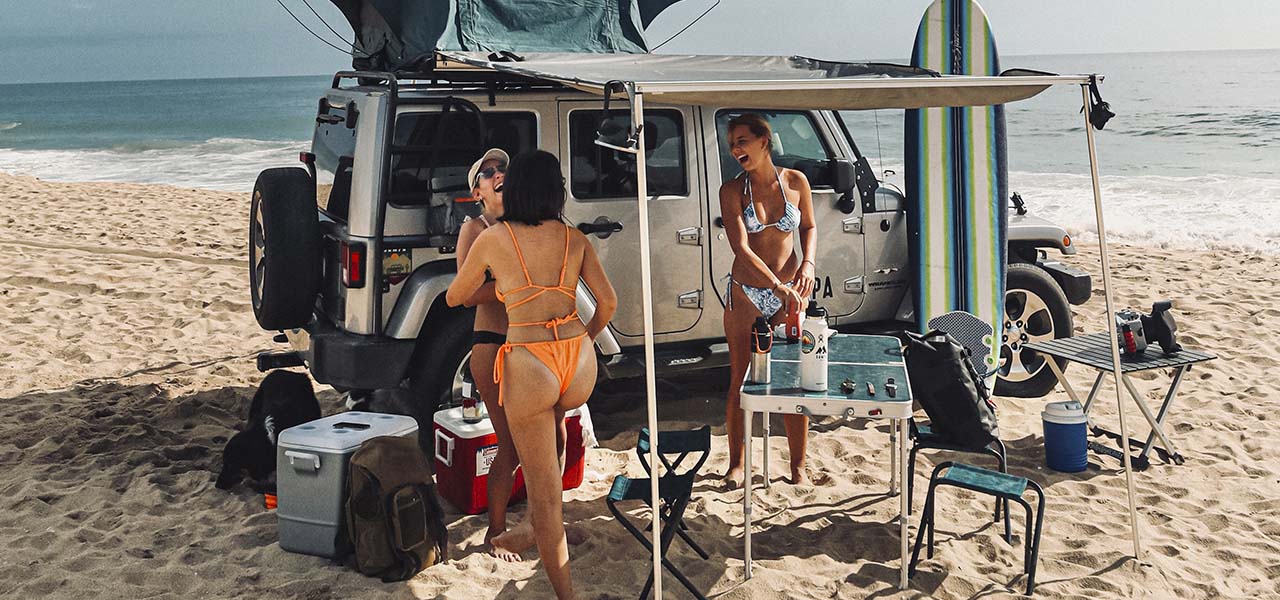 Off Road Rentals in Baja California Sur
fully equipped for any adventure
4X4 + Camping + Cooking + Sports Gear + More !
Off Road Rentals in
Baja California Sur
The state of stillness of waiting for your next wave and the rush while surfing it, the unpleasant comfort of salted skin, staring at sky full of stars and understanding that you are part of something greater, the realization of not having much and having everything at the same time. It's all within your reach and it's waiting for you to go experience it.
Book Now
Check our Off Road Vehicles
The Baja Peninsula is a land of adventure and exploration. The jeep Rubicon 4×4 makes for an agile vehicle that can take you on any terrain with ease, but it's not recommended if there are less than four people in your group because the space might feel cramped!
There's nothing like an adventure to get your blood flowing. That's why we recommend the Pick Up RAM 4×4. This more spacious vehicle can fit up to five people comfortably and all the gear that is on our list of necessities!
What to do in Baja California Sur?
Baja is a haven for adventure seekers. From hidden surfing spots to more intimate & peaceful destinations, there's no shortage of exotic places to enjoy in Baja!
Know More
Our clients have testified to the amazing experience they had while driving through the Mexican desert. Read on to see what they have to say!
The Baja Peninsula is a magical place. This area has some of the best surfing in all of Mexico, and you can also go on incredible road trips through the desert landscape. Plus, there are many hidden gems that not many people know about. You never know what you will find when exploring this beautiful land!
Leave the place better
than how you found it...
Sampers make their presence in nature unknown, minimizing
their lasting impact on natural areas and keeping them intact
for the protection of wildlife so everyone can continue enjoying nature…